Keep your pet at home when you travel
For us, keeping our cat at home and hiring a pet sitter works well for short trips. We've asked a neighbor to watch over him in the past, but as our friends get busier with kids and work, it's become more of an imposition, so we find it easier to hire someone.
Hire a Professional Pet Sitter
The main disadvantage of hiring a sitter is that it can be a bit costly. $20 per visit is fairly standard, which can add up over longer trips. Professional sitters are generally very dependable (but check references carefully) and they know how to take care of animals. Our pet sitter even has Pet First Aid training and is insured and bonded. Pet sitters generally visit once a day for cats and twice for dogs.
Note – while they're not necessarily professional, we know a lot of folks who've had great luck finding a home and pet sitter with Trusted Housesitters.
Check sitters available on Trusted Housesitters here.
We went the professional pet sitter route for shorter trips before our beloved older kitty passed away. We found a sitter we adored, and it was wonderful to know our senior kitty was in great hands whenwe were away. She would stop by our home a couple of times a day to play with him, feed him, and would even send us texts with photos of how he was doing.
Tip: If you happen to need a pet sitter in Kelowna, BC, Canada, we used Nicole at Four Pawz Pet Services as our sitter. She was fantastic.
Ask a Neighbor, Friend or Family Member
This is usually the cheapest option, and is especially good if your pet is familiar with their sitter. If you ask a neighbor or a friend who lives nearby, they can probably come more often than a paid professional. The downside is that if your sitter sees it more as a favor than a job, they might not be as responsible as someone that is being paid.
If you want to make their job a little easier, consider getting an automatic water fountain or food dispenser for your pet.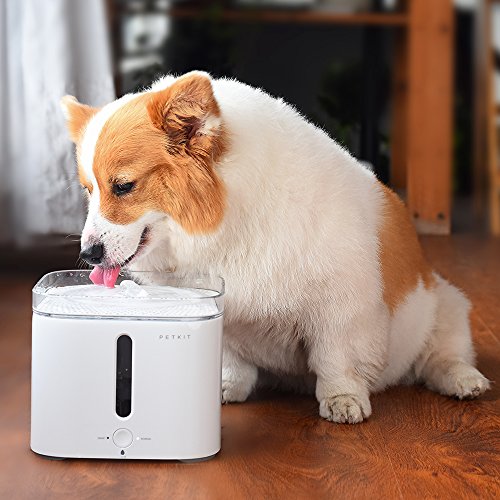 Find a House Sitter
House sitters usually live full time in your house, so your pets theoretically get the same care you would give them. Pets get constant supervision and attention.
Because a house sitter lives in your house while you're away, you would need to be comfortable with them having full access to your things. This is generally an affordable option, as you're trading accommodation for pet care, though some pet sitters are paid extra. Probably the most well known and largest place to find house and pet sitters is through Trusted Housesitters.
We've also heard good things about Housecarers.
Advantages of leaving your pet at home:
Your pet is in their familiar setting (especially good for cats)
There's no danger of damaging other people's things
Food, toys, yard, cage, etc. are already set up and your pet already knows the lay of the land
No other animals to compete or fight with
Your pets can eat the same foods as usual and can keep up with their daily routine
The people looking after your pets can also watch the house for you (taking in mail, cleaning walkways, turning on lights, etc.) to give the appearance that someone is home
You can just leave the keys and go
Disadvantages:
Animals can get lonely if no one is around all day
There's a greater danger of missed feedings or walks
There's a greater chance of accidents on the floors